My rotary cutter needed a new blade (see P.S. below for my tip of the week!) so I
had
to go to Fabricland. Everyone knows you can't go to Fabricland and leave without fabric. Right? RIGHT! Here is today's haul:
These lovely prints are destined to be quilted placemats. I'm going to make Wonky Log Cabin blocks using
Quilt Dad's tutorial
. I'll add strips on either side of the squares to make rectangles, use a solid backing, quilt and bind them up. I think I will need to throw in some extra prints so I'll work from my stash. Right now I'm planning to incorporate the fabrics below.
I would like to find a chartruese or lime green to contract the pinks. Just one print. Because what I really need is an excuse to buy more fabric.
P.S. Before replacing my rotary blade, I googled for tips on sharpening blades. A number of sewists suggested folding aluminum foil and running your blade across it. I tried it and IT DID NOT WORK! In fact, it made my blade much more dull. This, my friends, is your Tuesday Tip from me. I'm curious if anyone else has found this to not work out for them. Drop me a comment and let me know!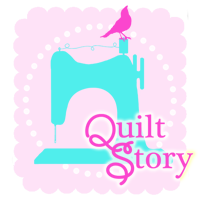 P.P.S. I'm linking up with Fabric Tuesday. I'm not sure if this is kosher because this is a WIP and not a finished project. UPDATED: There is progress made. Not good progress,
but still, check it out!